07-08-2020, 05:31 PM
Have you seen the American 2020 quarters series? Could be quarters or it could be something else.
First quarter released in February 2020 was the fruit bat. Timing was suspicious. Covid-19 was said to come from bats. Covid-19 started making news in US media in February.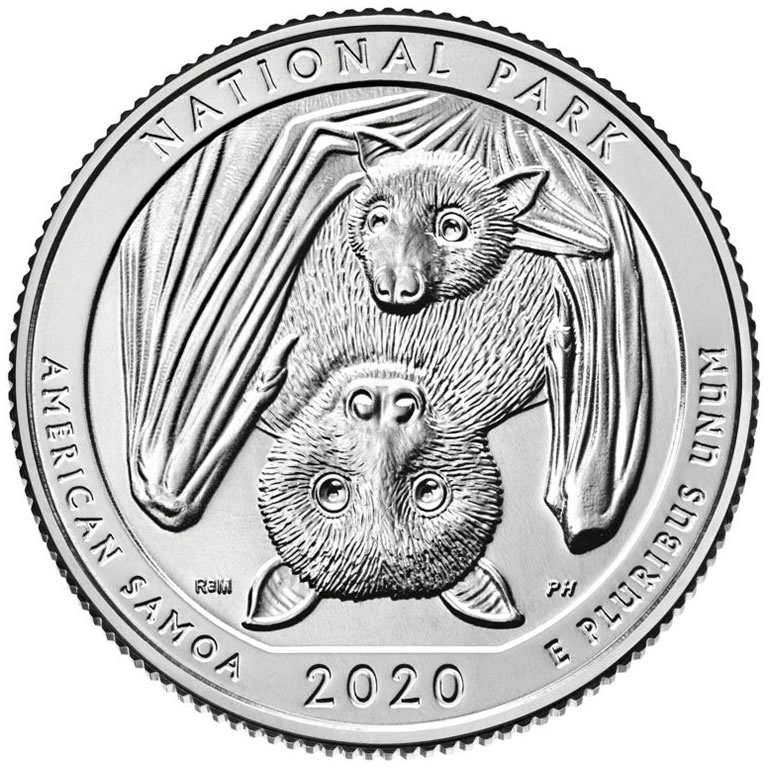 The series is a riddle to me. Rockefeller name on one of the quarters. And a mangrove tree. Said to be invasive. But if you google mangrove conspiracy in duck-duck-go the first result is Bohemian grove.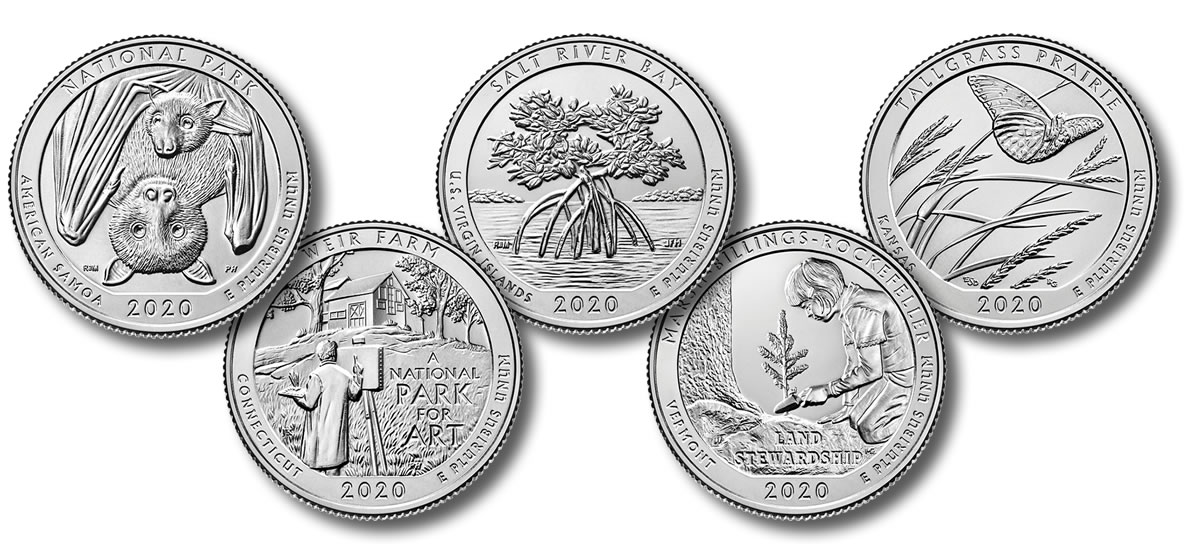 ---
---
2020 quarters privy mark.
The first 2020-W America the Beautiful quarter dollar that will be issued with an obverse privy mark paying homage to the 75th anniversary of American involvement at the end of World War II.
The privy mark, incorporated into the master die, features V75 within a multi-sided cartouche, to celebrate the 2020 anniversary.
Because approval for the inclusion of the privy mark came after the National Park of American Samoa circulating quarter dollar striking had already begun at the Denver and Philadelphia Mints, the first 2020-W quarter dollars with privy mark from the West Point Mint to be released into circulation with Denver and Philadelphia Mint production will be the
Weir Farm National Historic Site
 coins on April 6, according to Todd Martin, the U.S. Mint's acting director for corporate communications.